If you've ever planned a wedding, or know someone who has, you know that opinions from others tend to surface throughout the planning process.
Allison and Keller chose to focus on their own opinions and visions, and with the help of their friend and coordinator Rebecca Welch, and florist Kimberly Dugan, created a truly unique event tailored to their personalities and styles.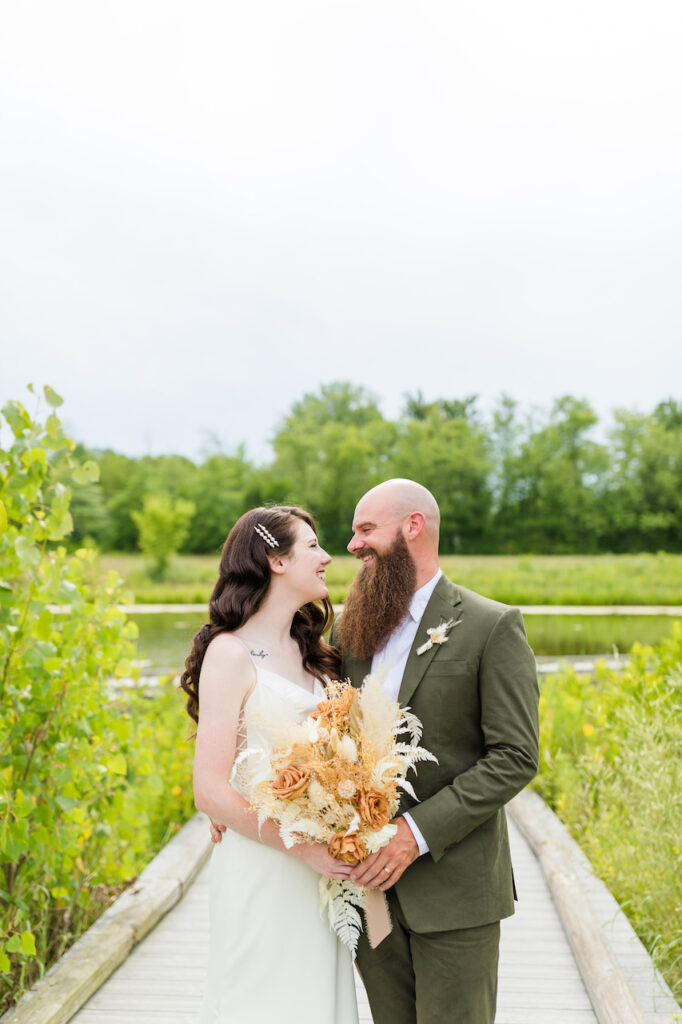 The couple chose BASH so that they were able to customize each piece of their wedding, since our space is a blank canvas. When they first toured BASH, they knew they wanted to incorporate a food truck, since trucks can easily pull up in front of our wrap-around patio and serve guests rain or shine.
Guests and the couple loved La Tortugas taco truck, and how adorable it looked in front of the building!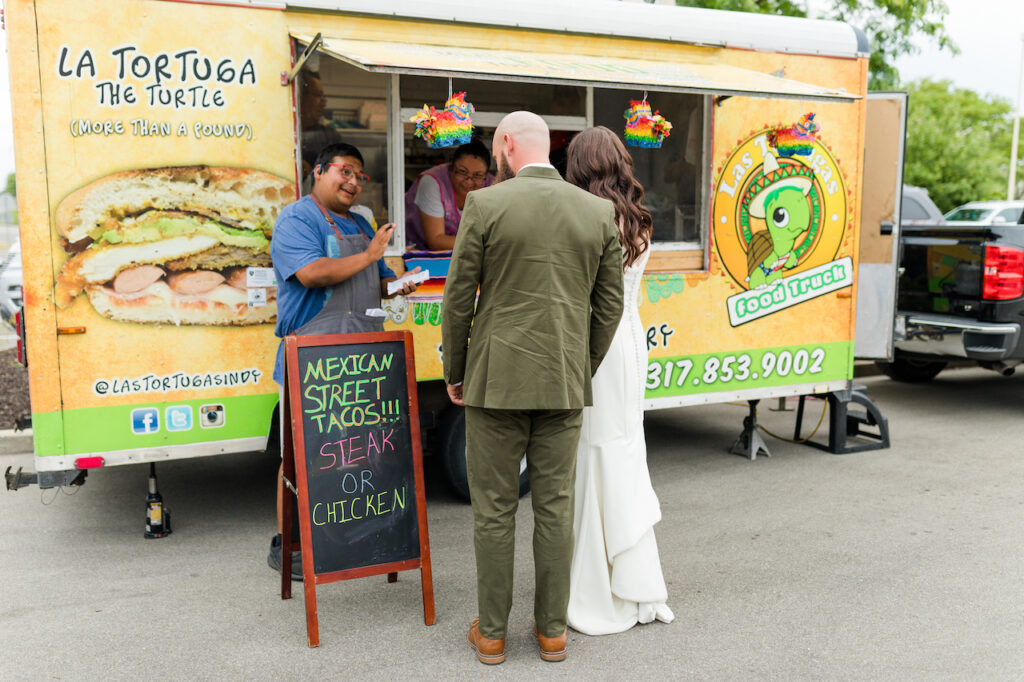 The couples' faith was a large part of both the ceremony and the reception. The ceremony included several members from their church, who sang worship songs during the ceremony and invited guests to sing along.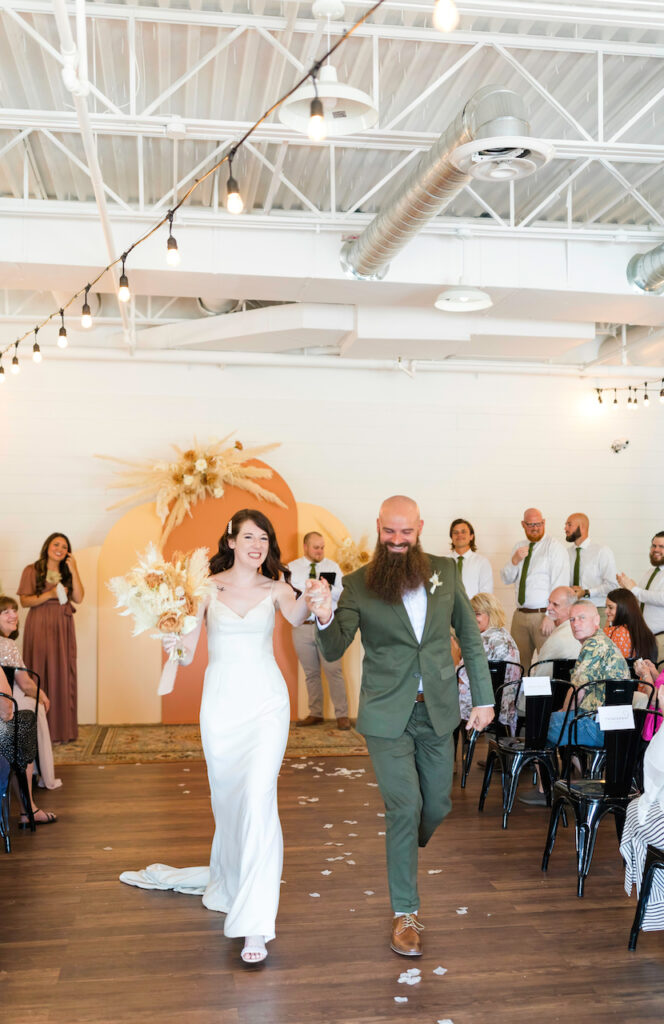 Allison and Keller were able to maintain the feel of a traditional, religious event while also incorporating bright colors and modern style into their decor!
Their bright backdrop was a rental from their florist, Kimberly Dugan. Kimberly was a family friend of the couple, who worked with the couple to bring their vision to life.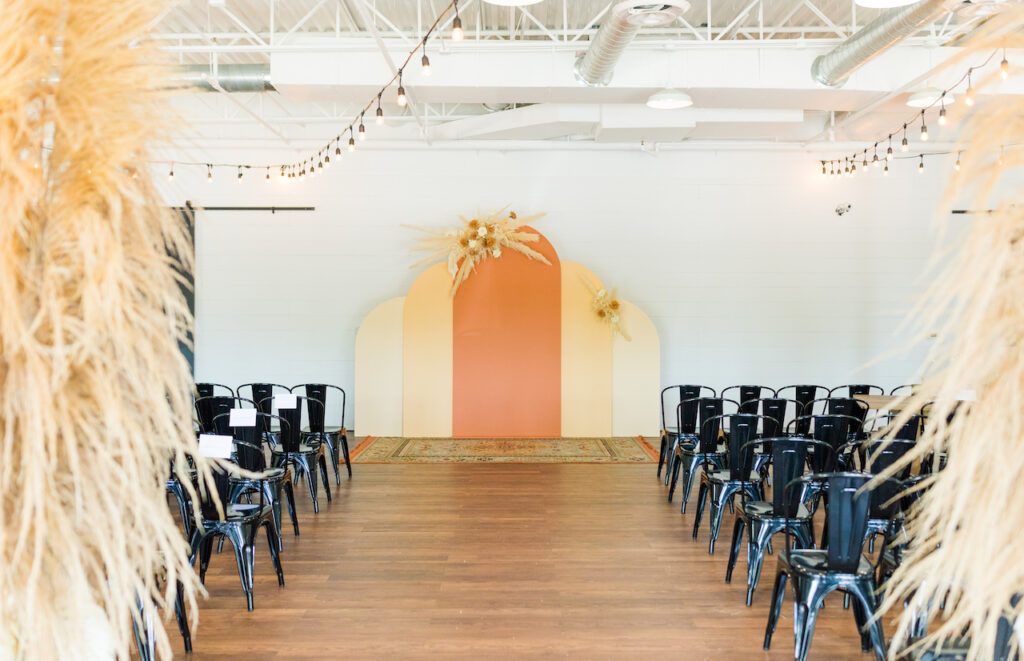 They did not do a bar, but instead focused that on the details that mattered to them — like bringing in TONS of Crumbl cookies, instead of the traditional wedding cake!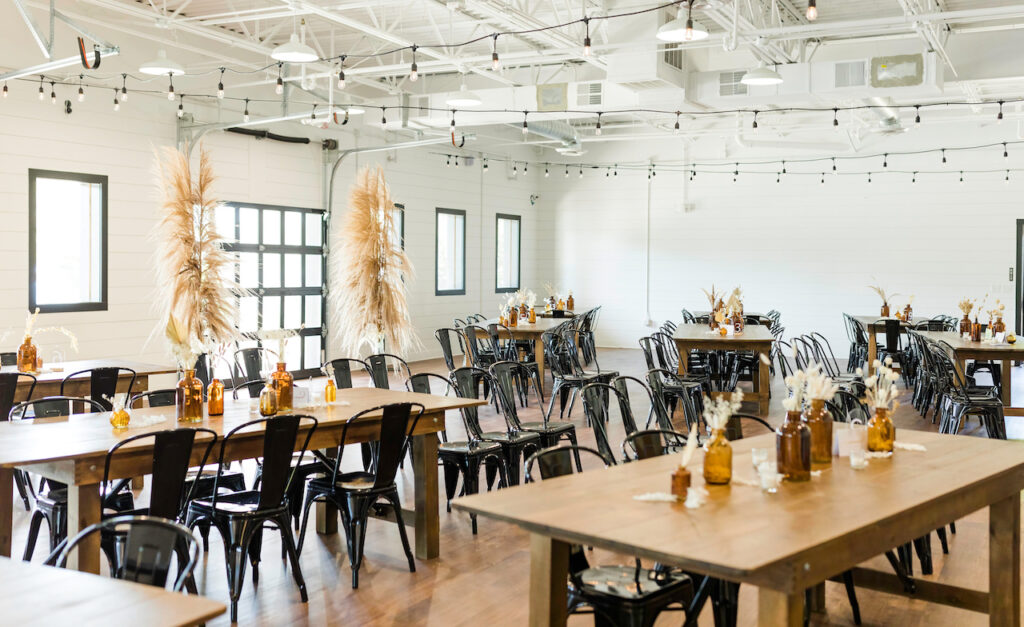 During the reception, Allison and her bridesmaids surprised everyone with a choreographed dance – props and all! Before the dance, Allison changed into a white jumper and pink cowgirl hat for a more casual reception look, which was so much fun!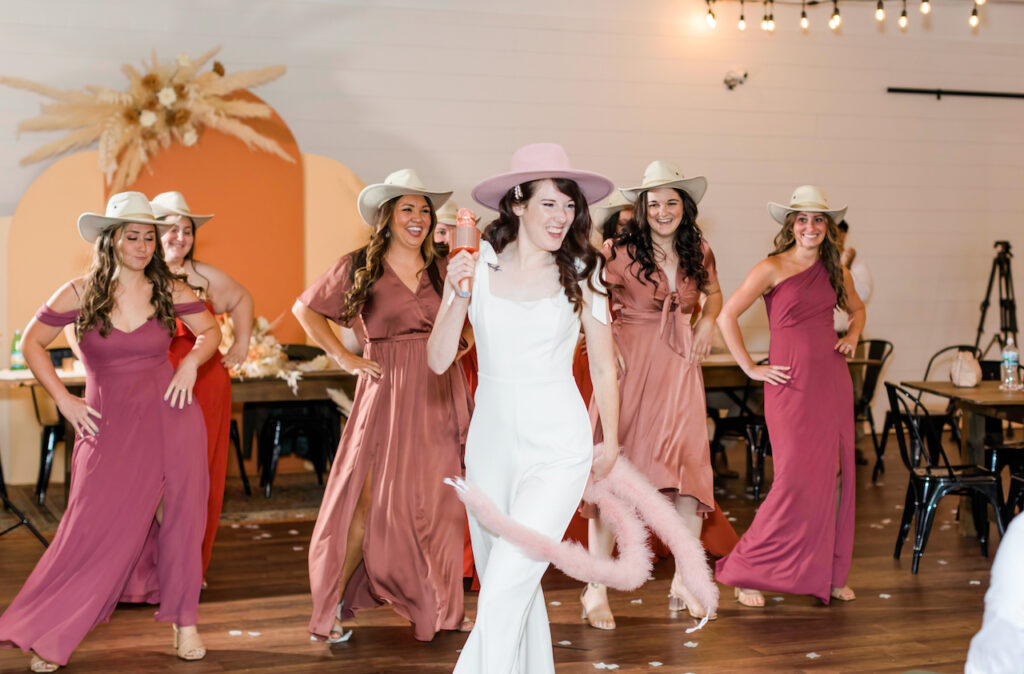 Overall, Allison and Keller had a beautiful, completely personalized day, and their guests enjoyed every moment and detail!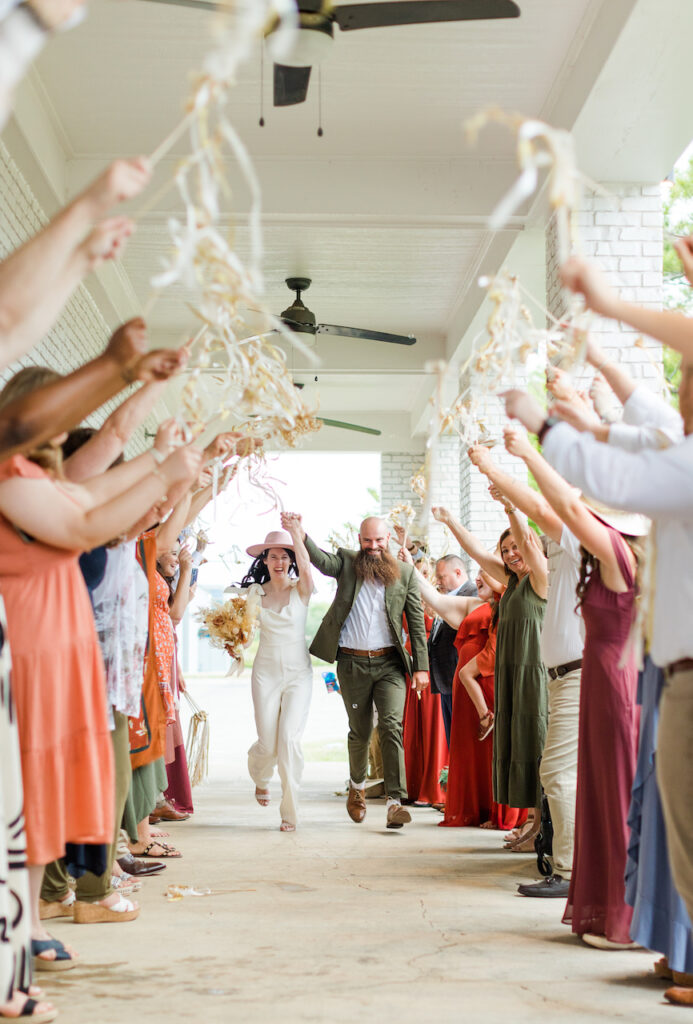 Venue: BASH
AV: Markey's
Catering: Las Tortugas  
Dessert: Crumbl Cookies
Florist + Rentals: Kimberly Dugan
Coordination: Rebecca Welch  
Photo: Captured by Allison
Videographer: Ian Petro