The holiday season is the perfect time of year to celebrate your team's hard work and get everyone into the holiday spirit.
For businesses based in the Carmel area, there are several great options for party venues near the office that don't require a trip to Indianapolis. From a traditional cocktail party at an event venue, to an escape room challenge, we've got suggestions for any type of party you're looking to host.
BASH is consistently named one of Carmel's best venues to host a Christmas party, and our in-house planning team is ready to take your event to the next level!
If you're this year's designated party planner and need creative suggestions, we've got you covered.
Whether your group size and budget is small or large, here are seven corporate holiday party ideas that your colleagues are sure to love!
1. Holiday Lights Carriage Ride
Take your team on an enchanting carriage ride through the charming streets of Carmel.
Bundle up, sip on hot cocoa, and enjoy the festive atmosphere while admiring the dazzling holiday displays put on by the city of Carmel.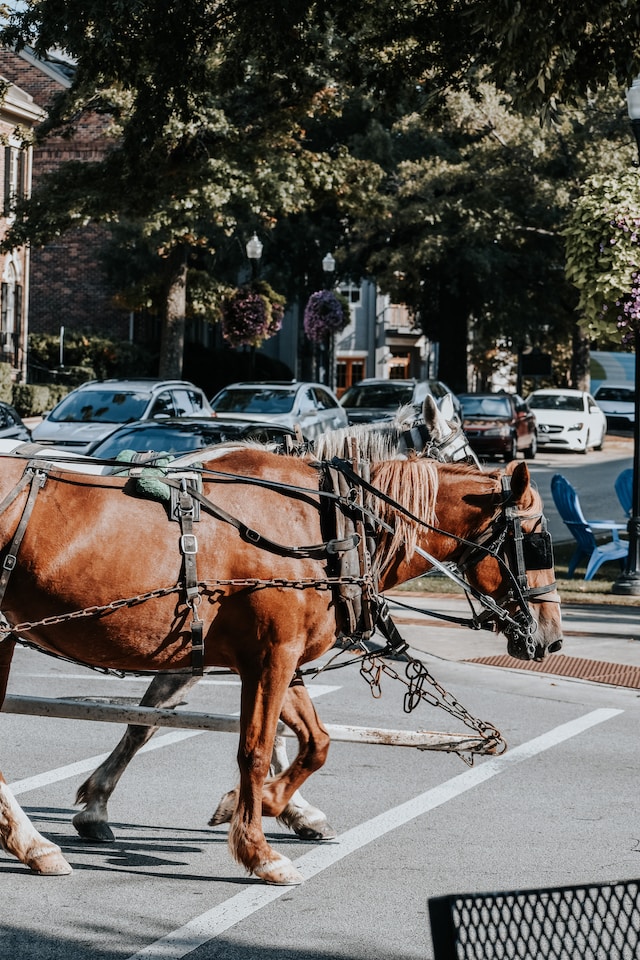 2. Festive Charcuterie Workshop
Partner with one of BASH's favorite catering vendors, 317 Charcuterie, to host a private charcuterie class!
317 Charcuterie will reserve its private dining room for your group's event, which can accommodate up to 40 people. Have a larger team? Host the event at BASH!
Your team will learn to make a holiday-themed board while enjoying beer and wine at this local, woman-owned business.
After the workshop, stroll downtown and admire the festive decor put on by the city of Carmel.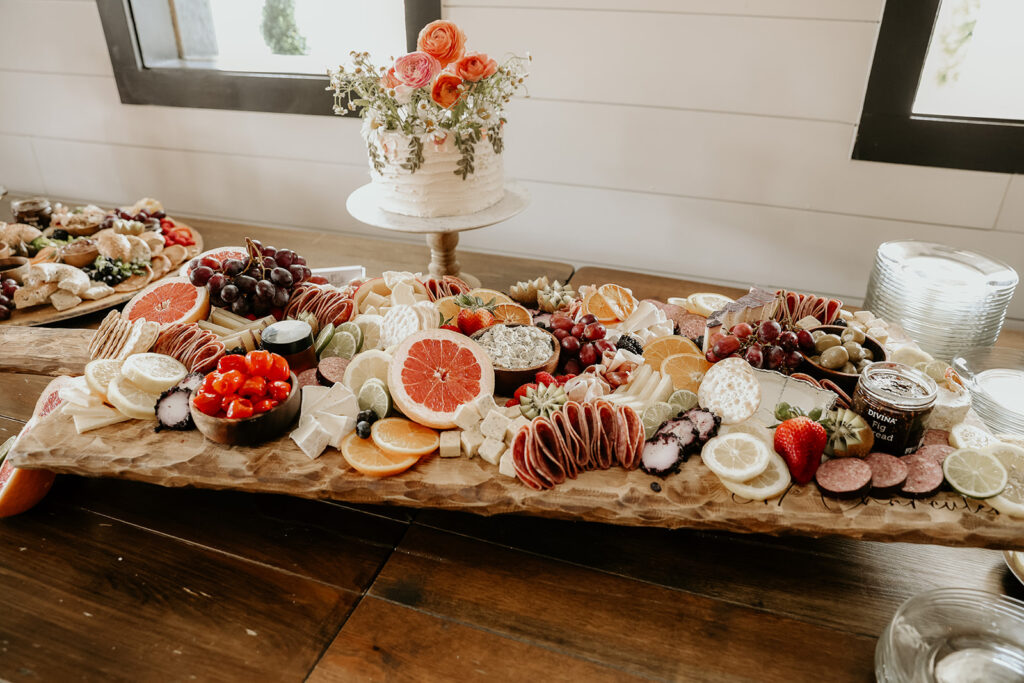 3. Host a Private Party at BASH
Figuring out just what type of special event you want to host is half the battle. Whether you have a theme in mind or need some great ideas, BASH's versatile space is the perfect setting for any type of event.
Plus, our team of event planning experts can provide you with a full-service experience so that you can enjoy the event, too!
Conveniently located in Carmel, Indiana, BASH can accommodate up to 200 guests for a seated event, and more for a cocktail party. Our spacious venue is a blank canvas featuring white shiplap walls, an outdoor patio, and in-house tables and chairs.
Want to incorporate some holly jolly cocktails at your event? BASH Beverage has you covered.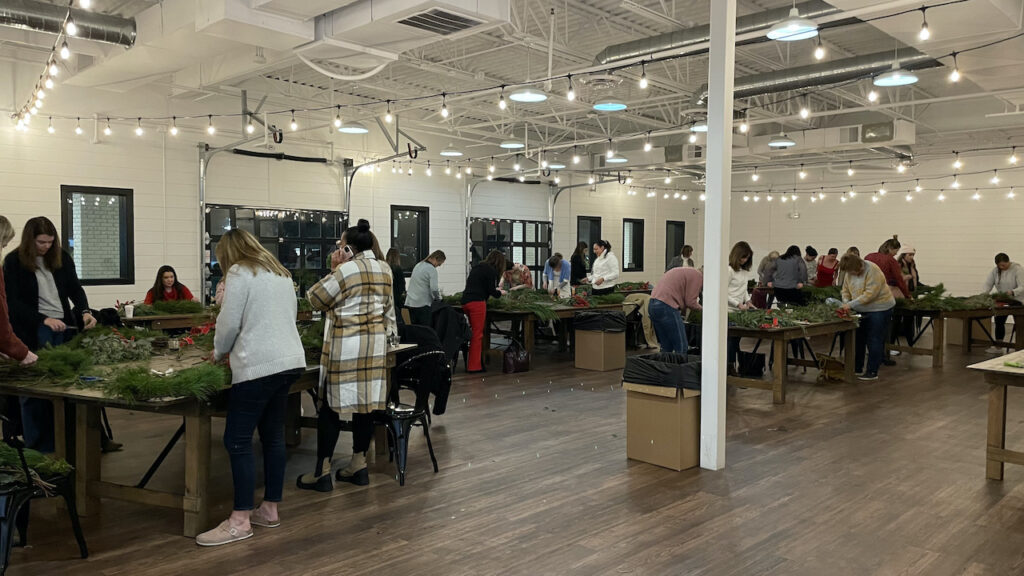 Here are a few reasons why BASH is the perfect venue for your next event:
Event Planning and Execution. Our team of party planning experts will help you every step of the way. From guiding you through finding the best vendors, to ensuring every detail is covered, booking our planning services is always worth it.
Indoor and Outdoor Space. Although the holiday season in Carmel may be chilly, your rental of BASH includes access to both our indoor and outdoor space. No matter the season, our flexible space can accommodate any layout that suits your needs.
Services and Amenities. BASH is more than just a reception space. We offer a variety of in-house decor items, including an open-air photo booth, draping, mylar tape designs, and mobile walls. Check out our full list of amenities, here.
We know there are plenty of holiday party venues to choose from, but at BASH, your event won't be just another banquet. Keep in mind that BASH hosts all types of events, from meetings to wedding receptions, to birthday parties, baby showers and more.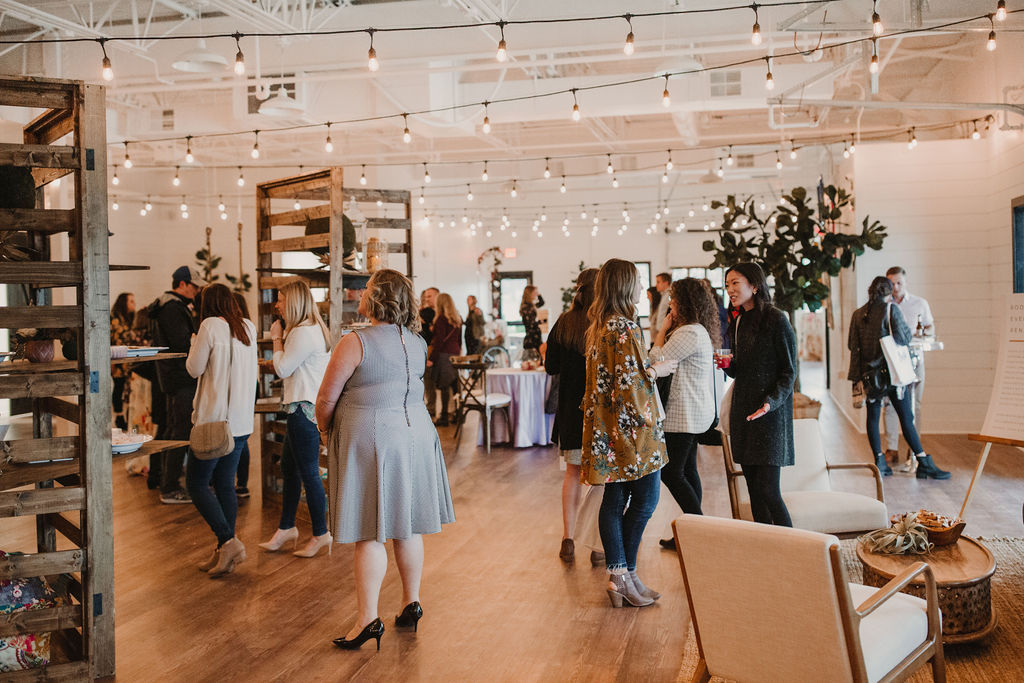 4. Escape Room + Axe Throwing
This out-of-the-ballroom setting involves team building and a little healthy competition.
Start the evening off by trying to get out of an escape room at Anarchy Axe Throwing. Their space is perfectly set up for corporate events, with an escape room, axe-throwing space, and meeting room all within one building.
Contact one of Anarchy's local restaurant partners to create custom menus for food and beverage, or bring in your own caterer.
Make your event one to remember by bringing in live entertainment to pair with after-dinner axe throwing, or head over to Peace Water Winery to enjoy Indiana's only locally-owned California winery!
5. Ice Skating at the Christkindlmarkt
Located in the city center right next to the Palladium, Carmel's Christkindlmarkt brings the charm of European Christmas markets to the heart of Carmel.
Guests can experience a traditional market with local vendors selling handmade goods, sample German food, beer, and wine, and enjoy ice skating on the outdoor rink.
Admission to the market is free, so this is a great cost-effective way to treat your team to a unique experience while keeping things economical. Be sure to check the market's website for opening dates and times.
6. Holiday-Themed Casino Night
Everyone loves a chance to win, and a little healthy competition between colleagues never hurt anybody.
Put a holiday twist on your casino night theme with games such as "Reindeer Roulette" or "Santa's Blackjack."
Set up casino tables, provide play money, and let your colleagues have a blast trying their luck while enjoying holiday treats and drinks.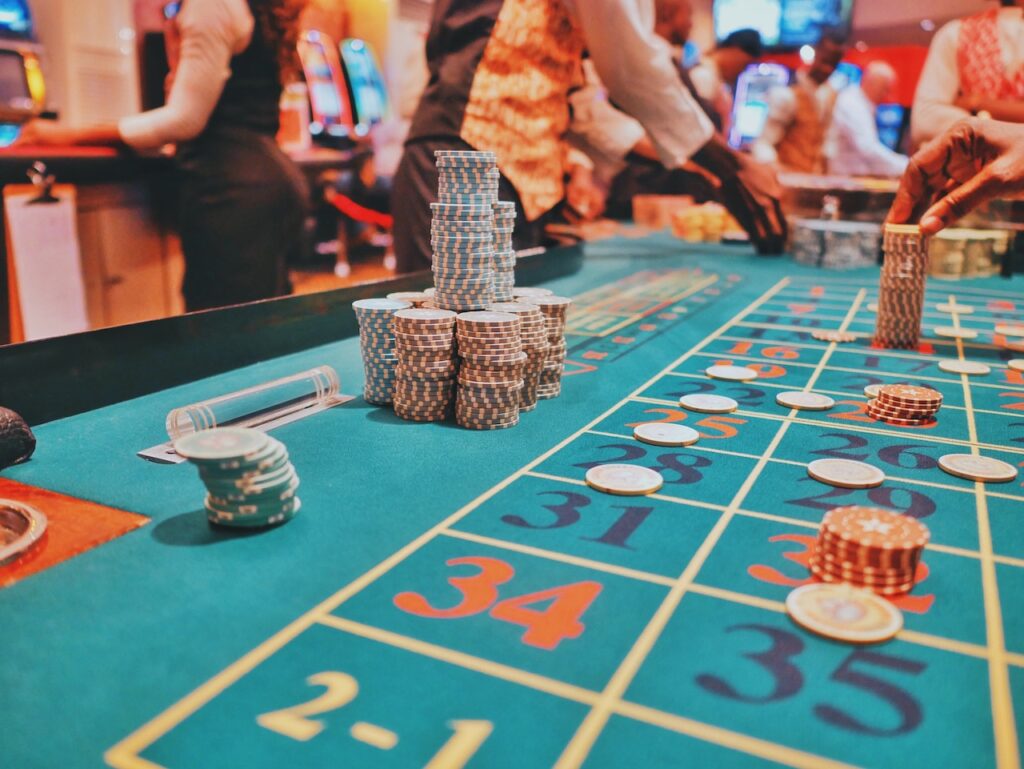 Need a banquet room to host? Consider BASH, where you can bring in your own food from a licensed caterer, create a custom bar menu with BASH Beverage, and design an ambiance that fits your team.
7. Have your Cake Bake and Eat it Too
Cake Bake is a beautiful location for any celebration, and as you might imagine, they go all-out with chic decor for the holidays!
The upscale restaurant's rooms can accommodate up to 40 guests in their private dining space, or up to 120 guests for a full buyout.
Treat your team to lunch, followed by Cake Bake's towering, signature layer cakes, pies, macarons, and other desserts.
Book Your Next Event Rental in Carmel Today
Whether you're looking for a blank canvas to create your own party, or a more simple off-site experience, there are endless options for hosting parties in Carmel.
BASH is available to host your event, provide expert party planning, and create an extra festive experience for everyone. Your coworkers will be talking about this year's party for years to come!
Contact us today to learn more about BASH, get pricing, and begin planning your upcoming event.