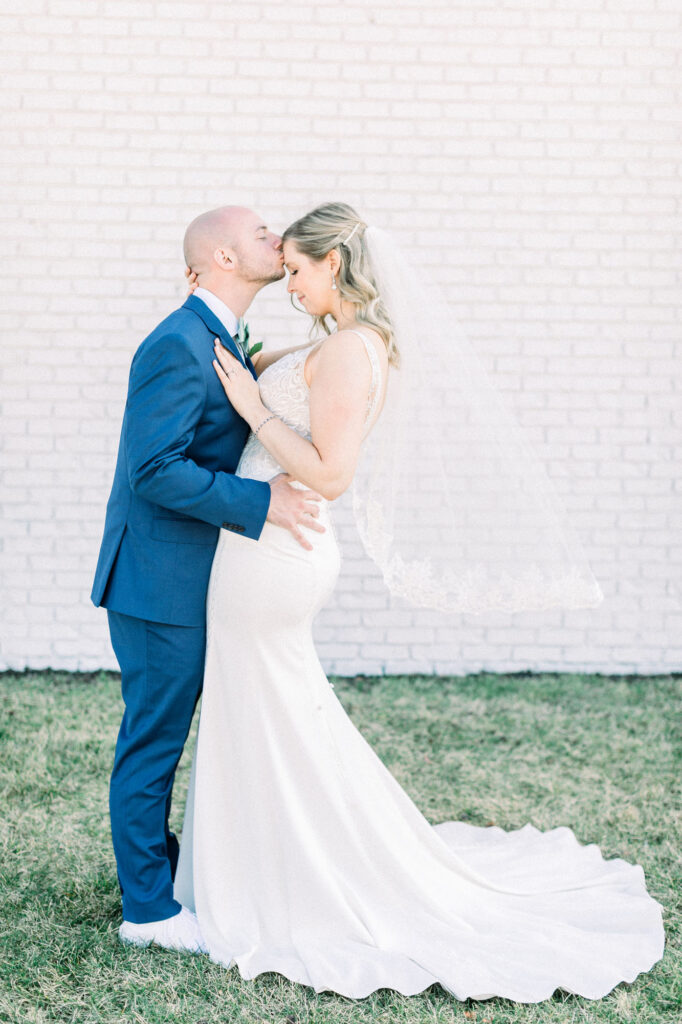 Lucas and Katie refused to let COVID get in the way of their dream wedding! The couple booked BASH for their wedding, originally planned for May of 2020.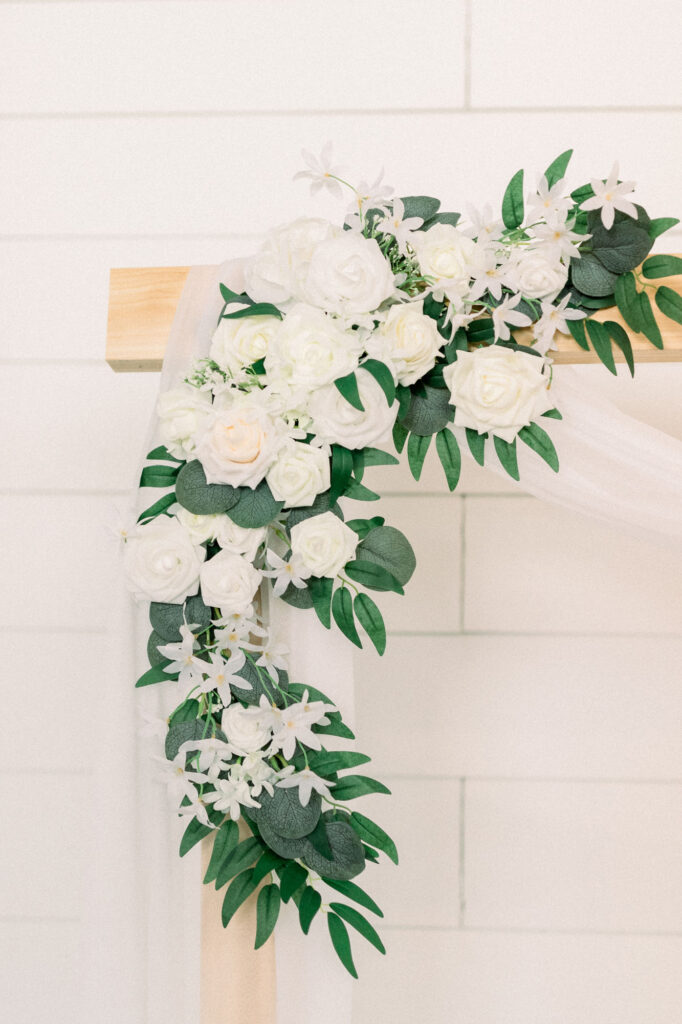 Despite needing to move their date not once, but twice to accommodate the ever-changing realities of the pandemic, Lucas and Katie made the best of a crazy situation and hosted a beautiful event with a casual, intimate touch.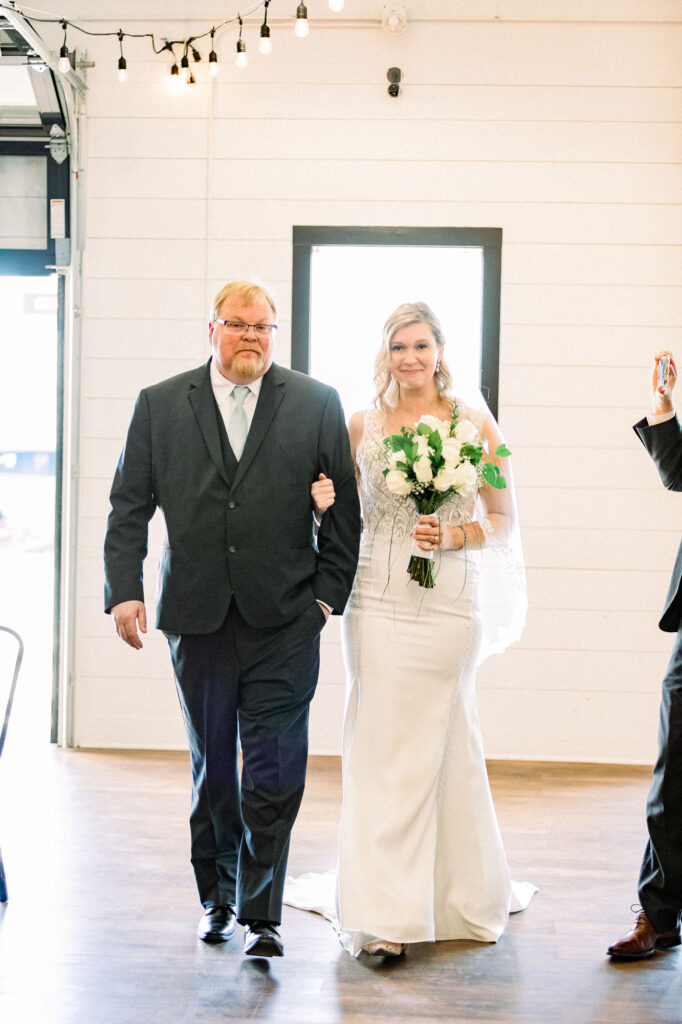 The couple helped their guests look at their COVID-best with personalized masks and sanitizer. While they opted to cut down their in-person guest count, they were able to share their big day with family and friends far and wide through a live stream of the ceremony.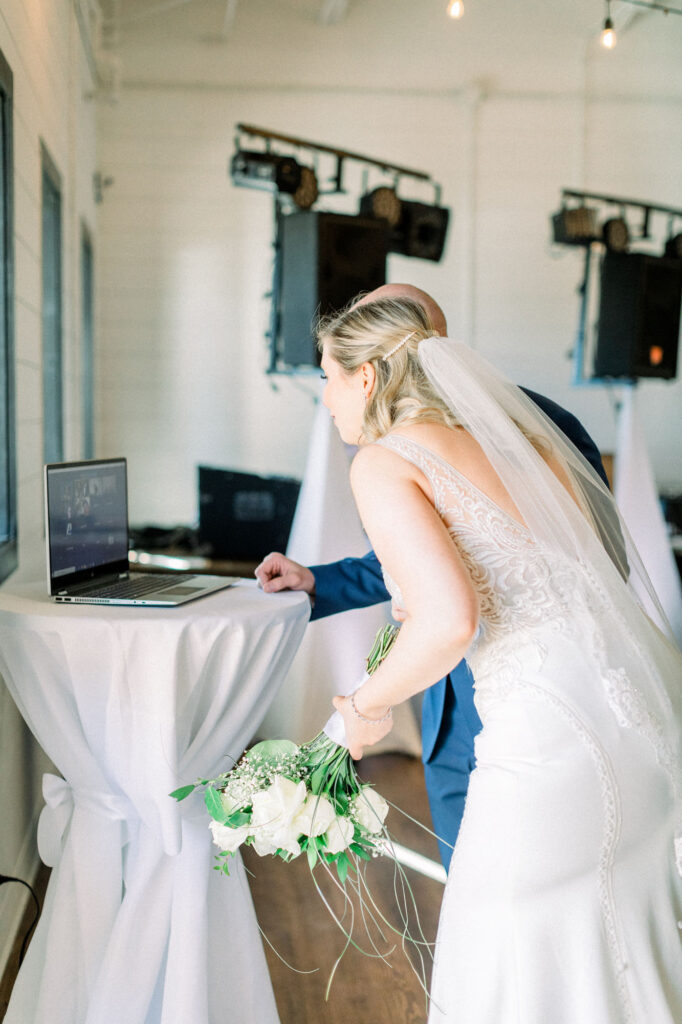 The highlight of the evening was the big pizza truck parked right outside the garage doors. Guests loved the fun yet familiar dinner and the couple was able to get some great photos while grabbing a slice.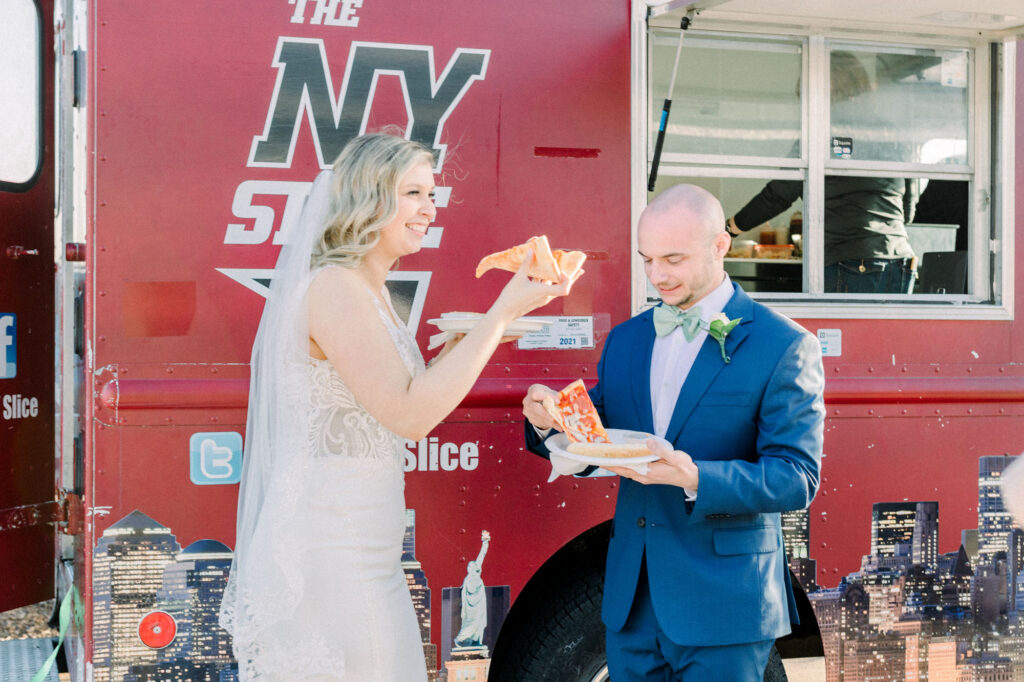 The event as a whole was filled with so much love you couldn't help but smile and admire the sweet couple.
Congratulations to the newlyweds!
Guest Count: 80
Vendors
Venue: BASH
Catering: The NY Slice
Photographer: Hayley Moore