Haley and Lydia had a clear vision for their wedding: Classic Romance meets Bohemian.
BASH Planning stepped in eight weeks before their wedding with our Month-Of Planning services to help the brides tie it all together, and allow the couple to spend the morning with their families.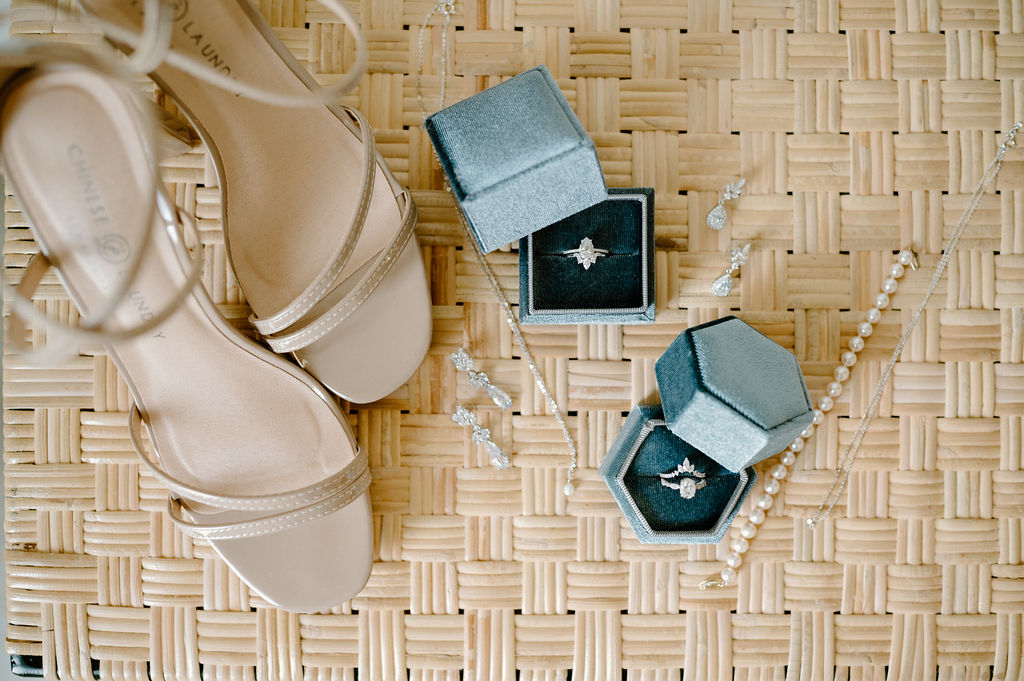 The brides' first look was offsite, along with their pre-ceremony photos.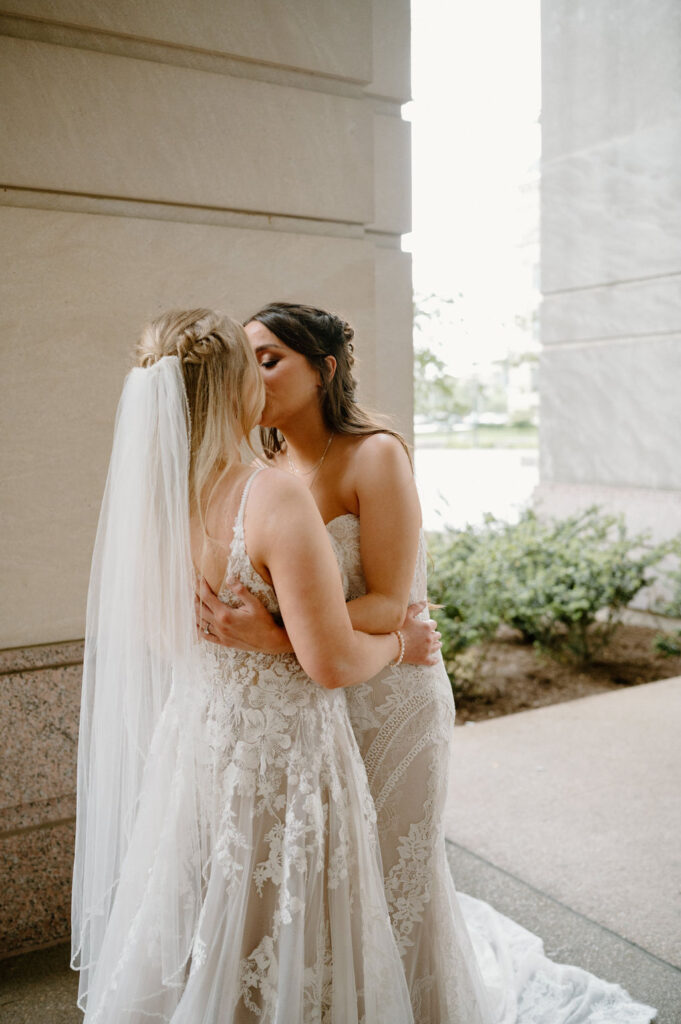 Haley and Lydia wanted their main focus to be solely on each other the entire day, soaking in all of the love and memories – not setting up the space or decorating the tables.
BASH Planner, Madison, was thrilled to step in and help make their dream wedding a reality.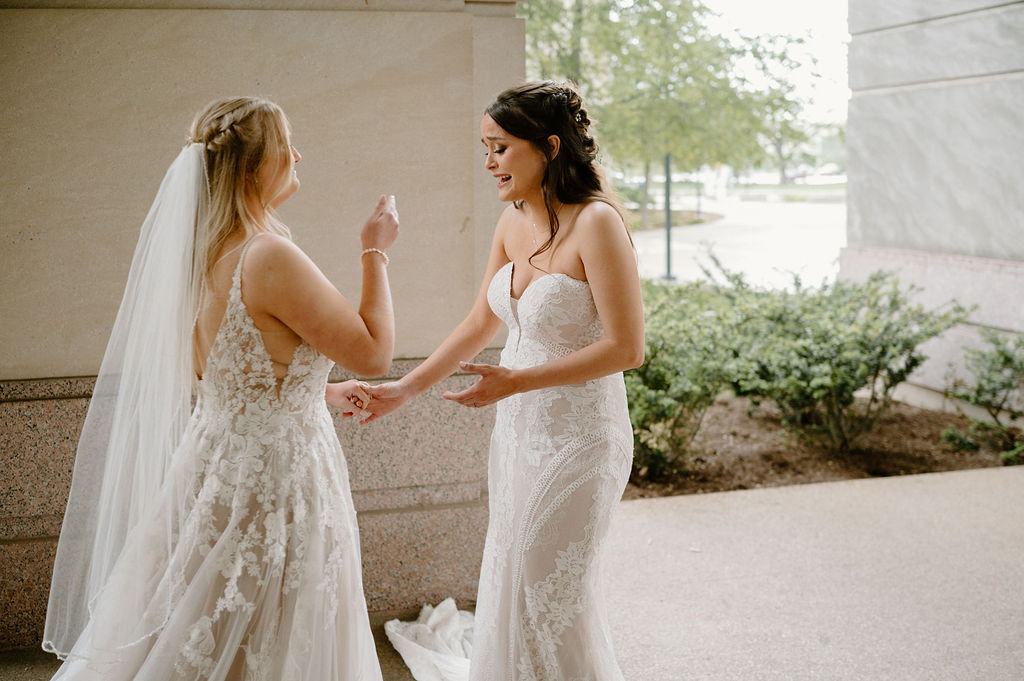 Light pinks, blues, and ivory were the colors of choice, along with pampas grass, rugs, and a macrame ceremony tapestry for the decor.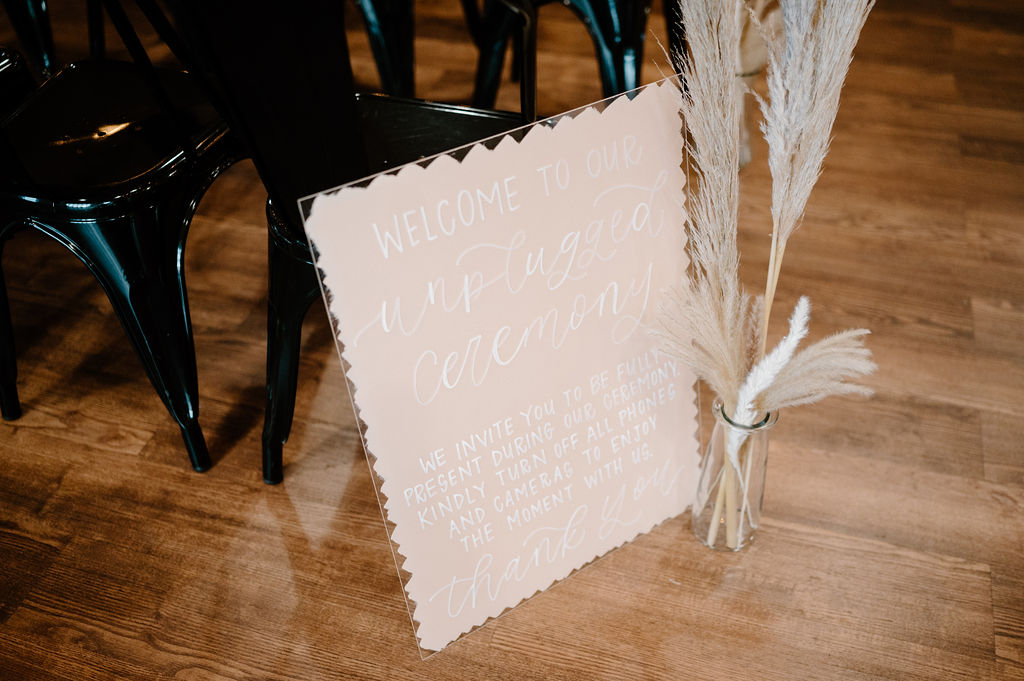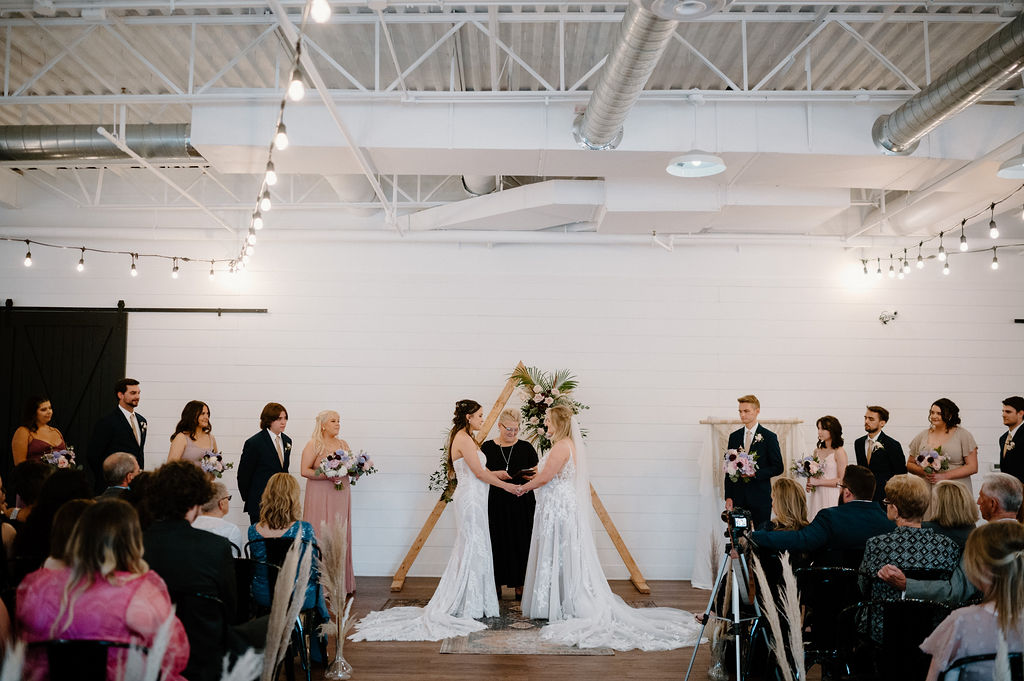 The brides chose to do a knot-tying unity ceremony with the tapestry, tying knots together as a symbol of their marriage. After the wedding, they planned to display it in their home, so they're always able to see it and think about their perfect wedding day.
The ceremony in its entirety was incredibly heartfelt and emotional. Haley and Lydia walked down the aisle hand-in-hand, which was very important to them.
As they read their vows, all 48 of their guests, plus the entire BASH team, were sobbing at the beautiful words being exchanged. Lydia is a therapist, and it was very clear how much of a source of support she is for Haley.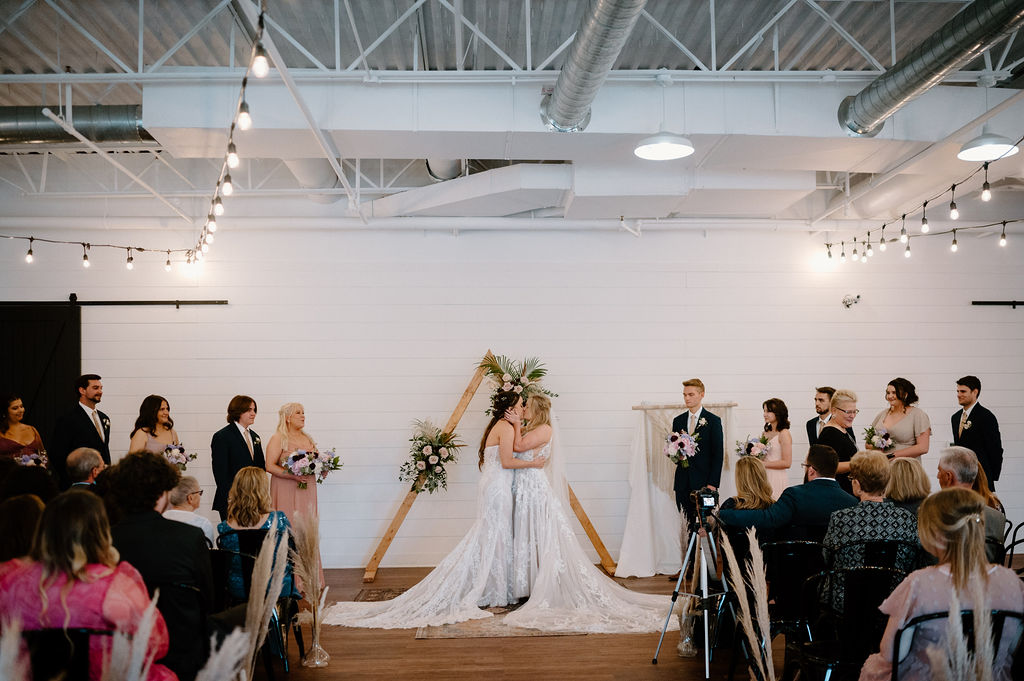 After the ceremony, BASH rearranged the space while guests enjoyed cocktail hour and lawn games on the patio.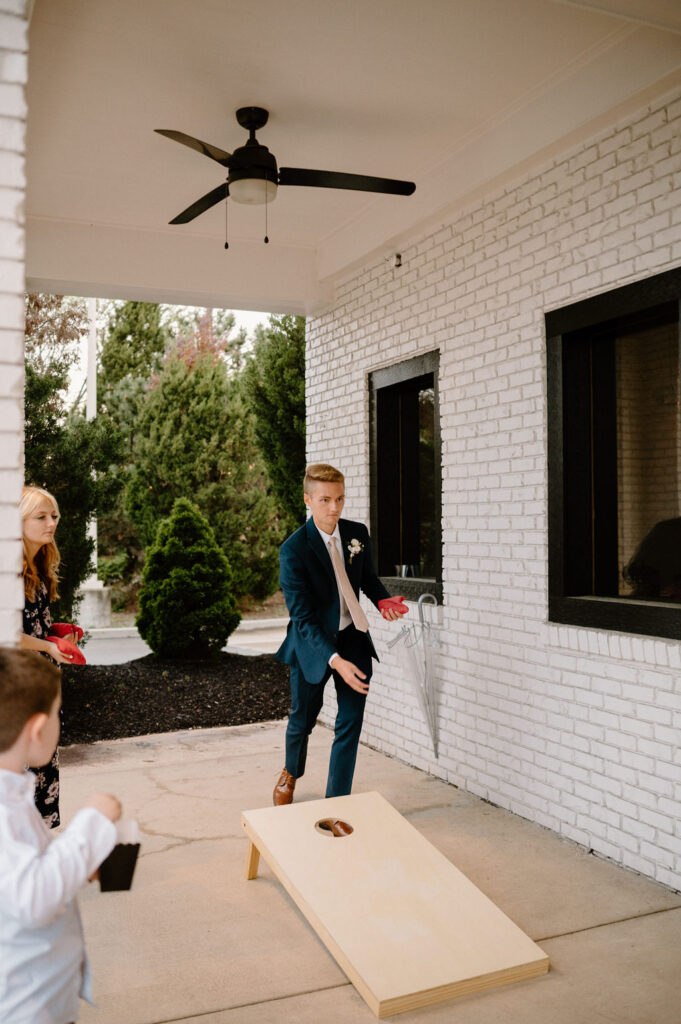 Dinner was catered by City BBQ, and the tables were adorned with simple greenery arrangements by Love In Bloom.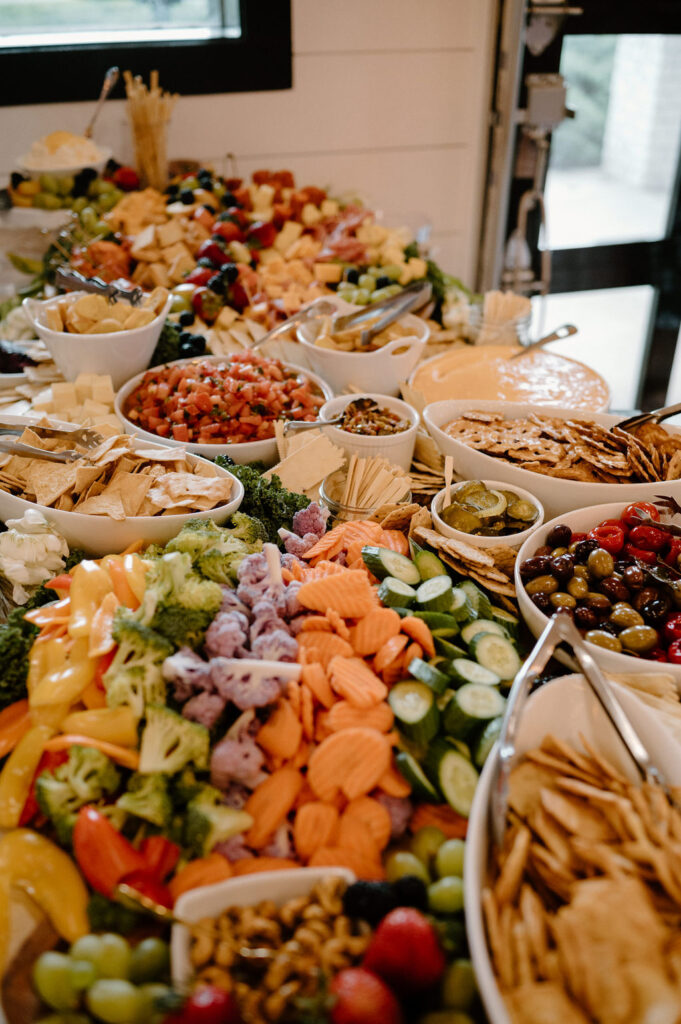 After dinner, a colorful arrangement of desserts and popcorn were enjoyed by all!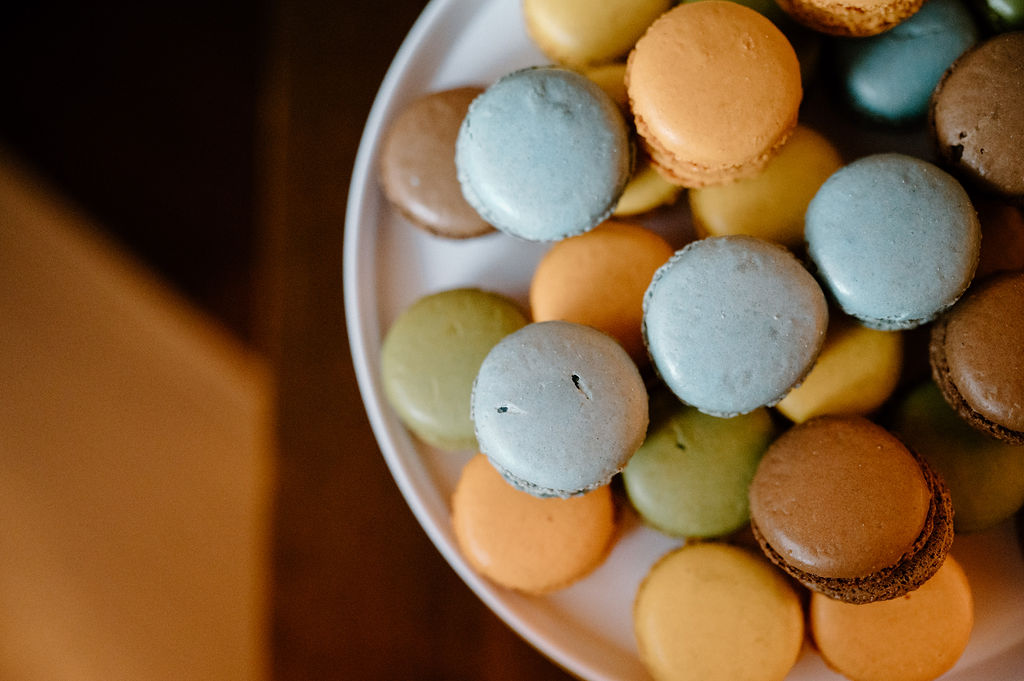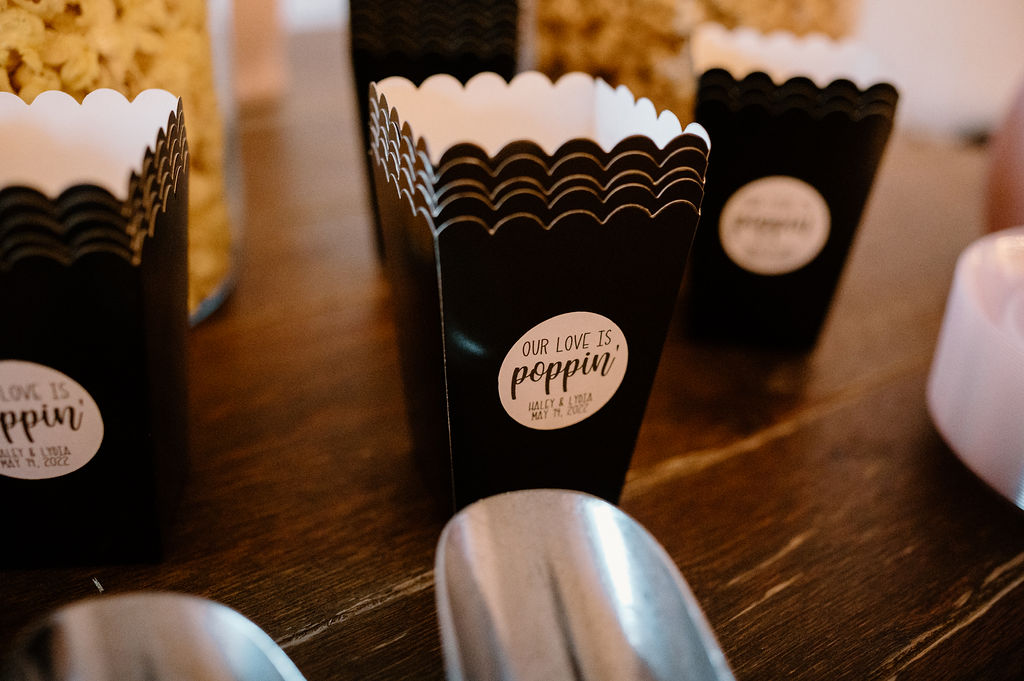 The brides were sent off with a glow stick exit, although Haley and Lydia's adoration for each other shined the brightest of all.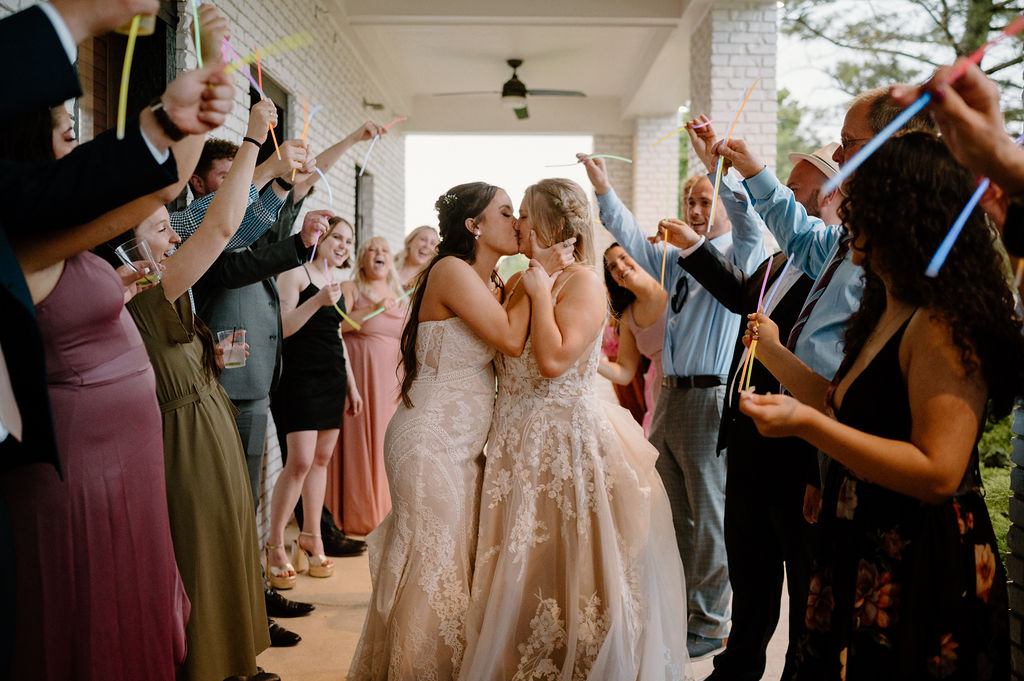 Venue + Planning + Beverage: BASH
Catering: City BBQ
Floral:Love in Bloom
DJ: Complete Weddings + Events Indy
Photo: Indigo Lace Collective
Rental: Sparkling Decor + More