When it comes to wedding day details, food is a top priority for many couples. Traditional plated dinners are no longer the only option; more casual street food such as hot dogs, tacos and pizza have made their way into the wedding scene with food service operated out of a food truck!
Food trucks are a fun and affordable way to treat your guests to delicious comfort food that they will never forget. While not all venues allow or have the space for food trailers, BASH welcomes local food trucks to conveniently serve right outside of our front door.
Getting hungry? Here's a list of the best food trucks near Carmel for your wedding.
Brozinni's
A full kitchen on wheels, Brozinni's serves up traditional New York-style pizza, buttery garlic knots, salads, and more. A BASH client favorite, Brozinni's truck can provide tasty Italian grub for your guests! Connect with their team to learn about their full menu offering.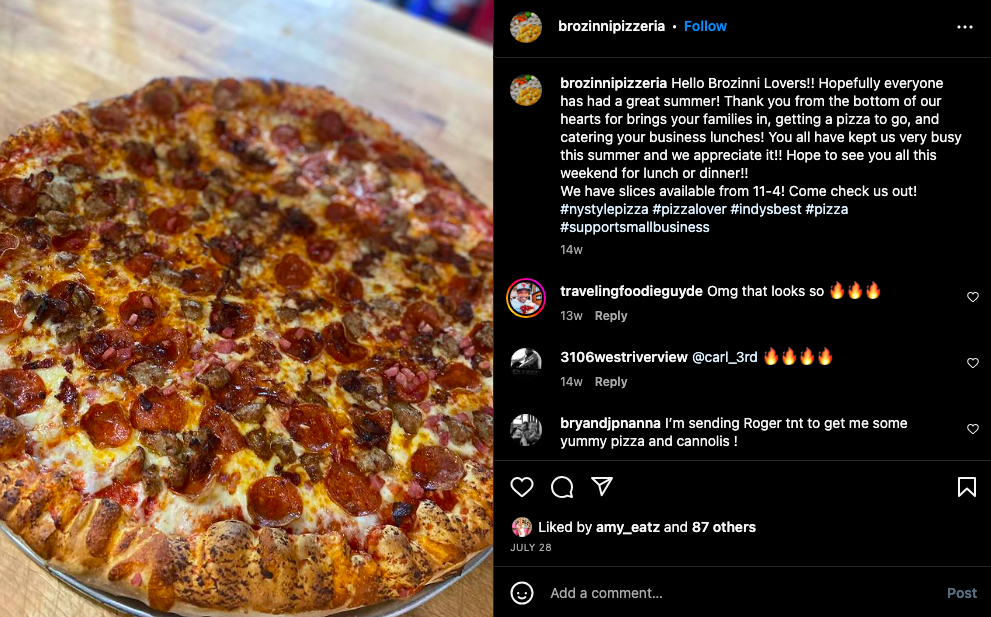 Las Tortugas
Las Tortugas has brought authentic Mexican food to Central Indiana! This fun, family-owned food truck provides mouth-watering tacos, tortas, quesadillas, and more from scratch! Check them out on Instagram, or find them at public events around town to sample their homemade food!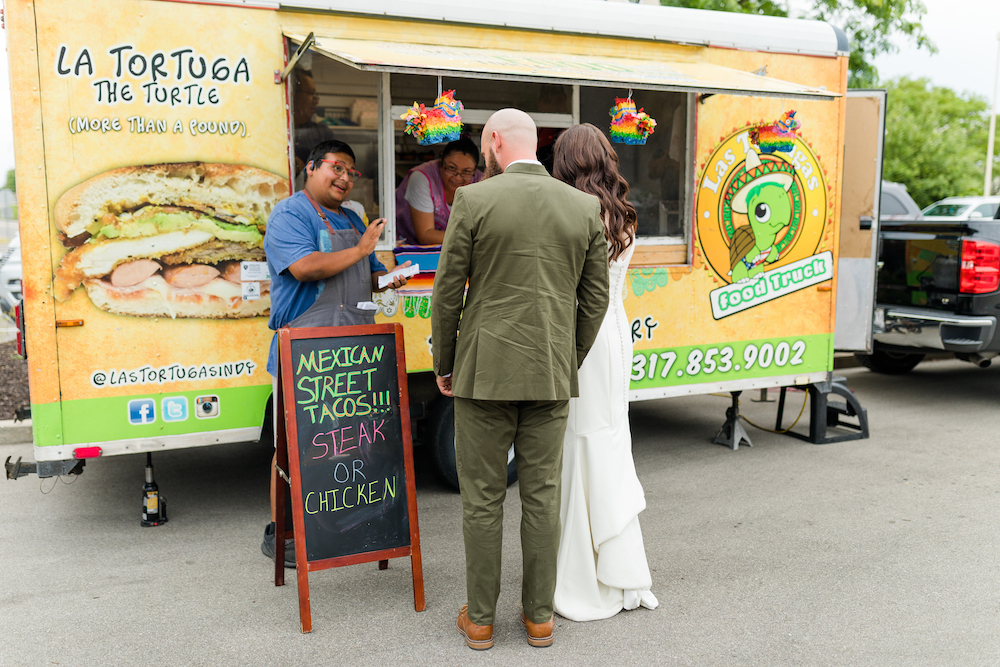 Pronto Taco
Freeze — taco time! Set the vibe for your wedding with tacos straight off the grill from Pronto Taco! With several flavors of street-style tacos to choose from, your guests will love this great food truck. Choose from pollo, asada, chorizo, and vegetarian tacos on corn or flour tortillas, plus Pronto Taco's signature verde and rojo sauces, crunchy chips, and fresh salsa.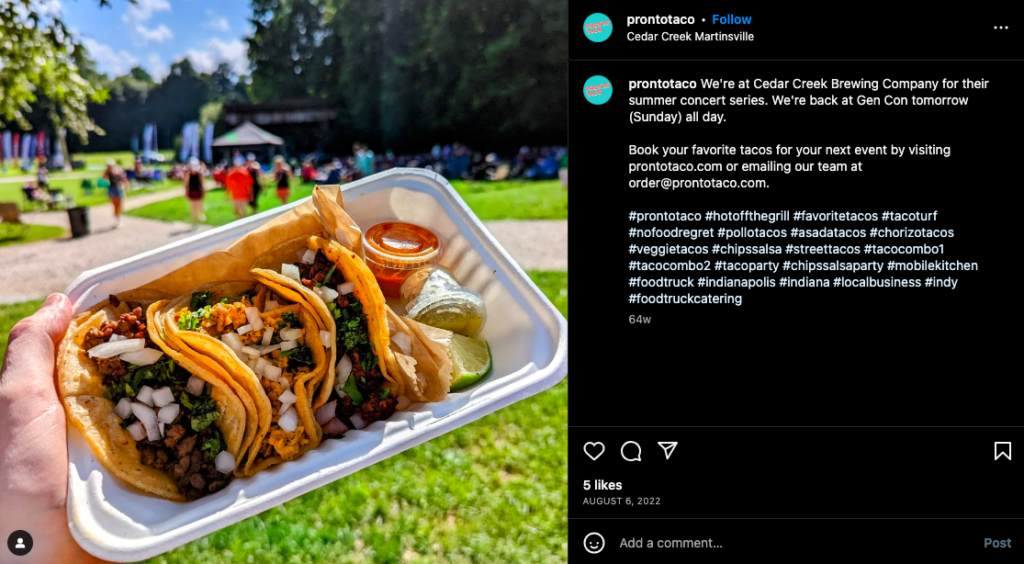 Simply Served
Simply Served offers a taste of comfort cuisine, including fried chicken, mac n' cheese, burgers, bbq sandwiches and more. The Simply Served food truck catering come fully equipped with customizable lighting and a stereo to keep the party going! 
Porkopolis
Impress your guests with mouth-watering barbecue from Porkopolis. Order meat and sides by the pound, while giving your guests the experience of ordering from a food truck. Porkopolis will smoke their meat, including pulled pork, right from the truck!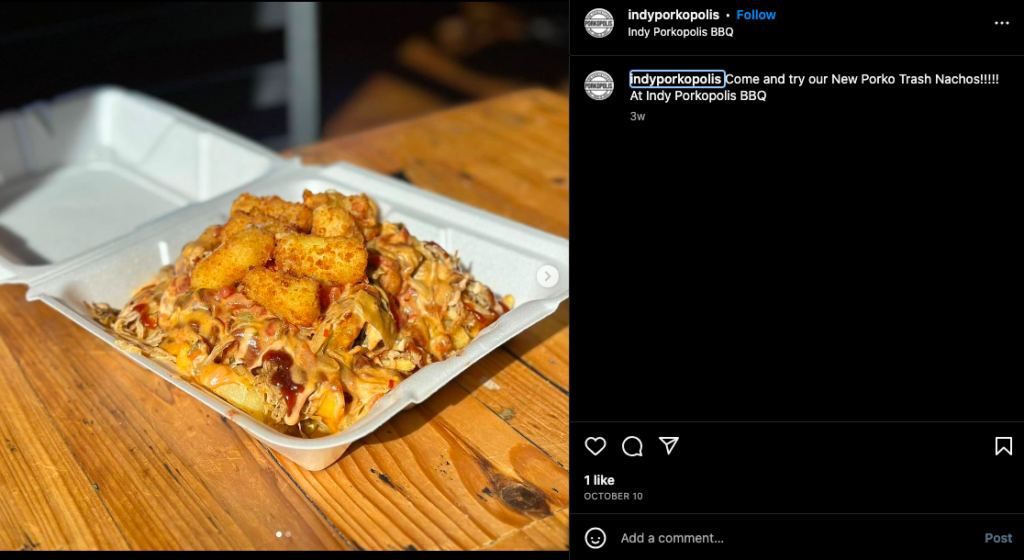 Indy Fresh Catering
Indy Fresh Catering has added an exciting addition to their successful catering business: A wood-fired pizza truck! Their full mobile catering selection includes appetizers, subs, salads, pasta, and of course, 'za. Need to place a custom order, or to accommodate guests with dietary restrictions? Indy Fresh has you covered!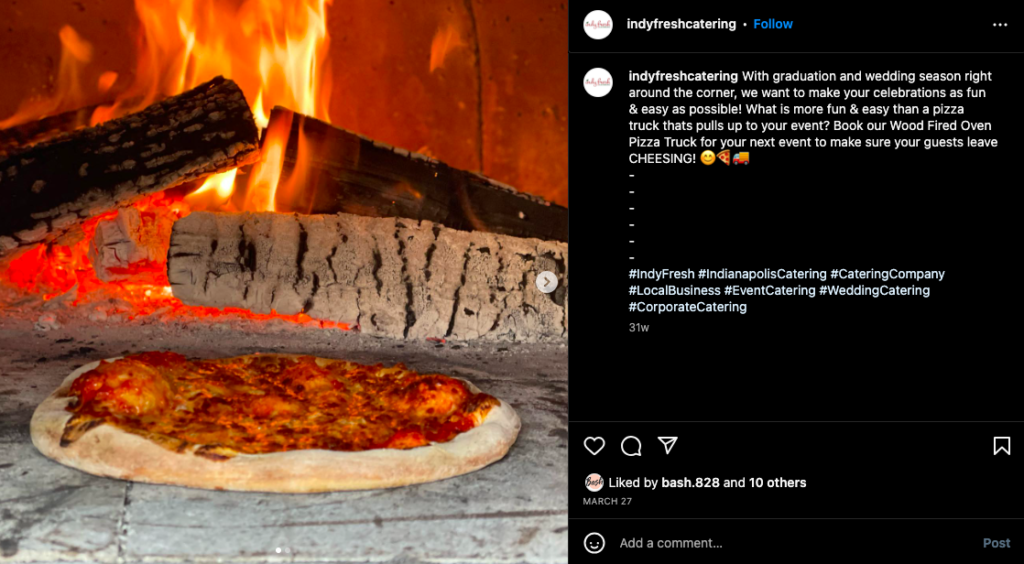 The Flying Cupcake
Since 2012, The Flying Cupcake's mobile trucks named Petunia and Penelope have delivered Indy's most beloved sweet treats to events around the city and beyond. Select your favorite flavors and ensure that you meet the minimum requirement of 125 jumbo-sized cupcakes to utilize the trucks.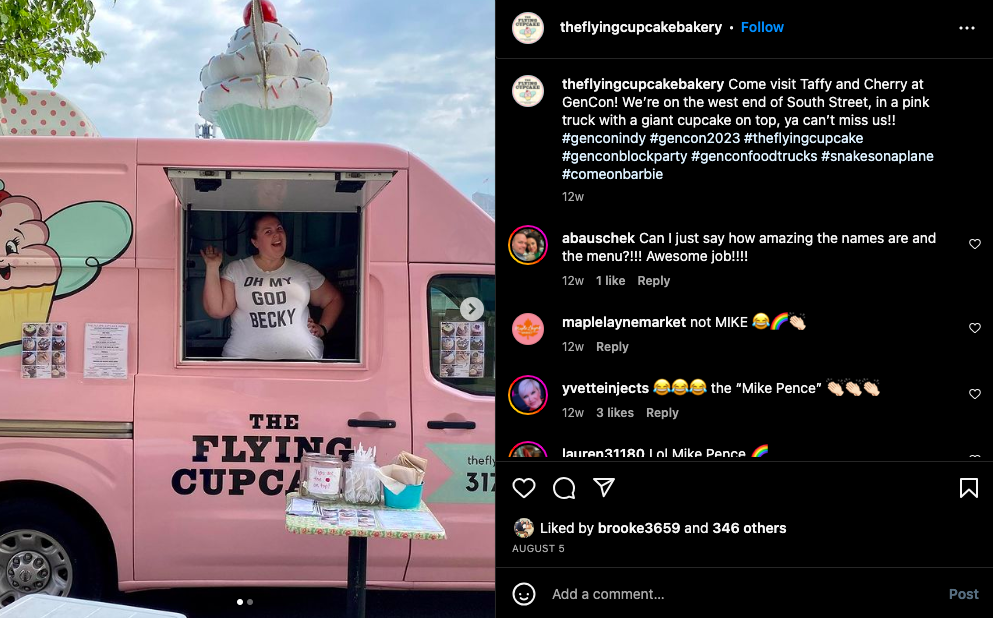 Is a Food Truck The Ultimate Catering Package for a Wedding?
Depending on the location of your venue, a food truck can be a huge hit and a convenient way to serve your guests. BASH clients have been working with their favorite food trucks for weddings and other types of events since we opened.
Take a look at our social media accounts to see what having a food truck at BASH looks like, whether it be for your main meal or dessert.  
Questions or need help deciding? Let BASH Planning help you find the perfect Indianapolis food truck to cater your next event. 
Book The Best Carmel Food Trucks for Your Wedding
Excited to start to find food trucks in Indianapolis and Carmel to cater your wedding? Get in touch with BASH's team as we search for the perfect food truck for your day!